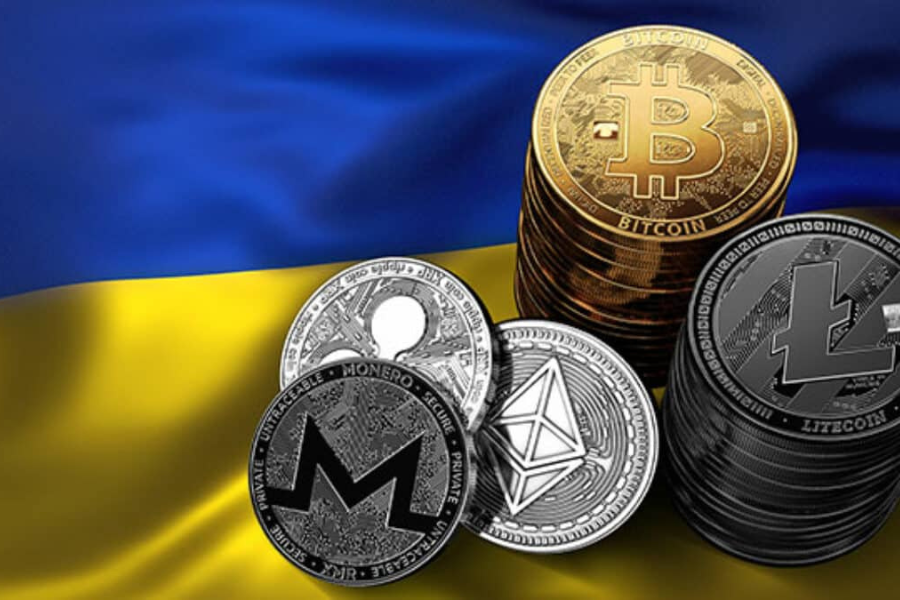 How a Russian Citizen Allegedly Funded Ukrainian Forces in the Shadows?
Read Time:
2 Minute, 45 Second
How a Russian Citizen Allegedly Funded Ukrainian Forces in the Shadows?
Russian citizen found guilty and arrested for providing financial assistance to the Ukraine military force.
Highlighting Points 
Russia citizens arrested for transferring crypto funds to the Ukraine military force.
All the crypto funds that he transferred were his own personal funds.
Millions of dollars in cryptocurrencies like bitcoin are being directed towards the Ukrainian army through donations.
A resident of Russia's Far Eastern Khabarovsk Region has been detained by the Federal Security Service on suspicion of funding Ukrainian forces through cryptocurrency transfers. The news was reported by TASS, a Russian news agency, on June 21. The individual in question is believed to have used personal funds to transfer cryptocurrency to third parties in Ukraine. 
These funds were then directed to a foreign charitable foundation operating in Ukraine, which focused on procuring drones, ammunition, infrared thermal rifle scopes, and medical equipment for the Ukrainian military. The arrest highlights the potential for cryptocurrency to be used for illicit purposes and raises questions about the regulation of cryptocurrency transfers across borders. 
2/ 📢 Russian Federal Secret Service (FSB) charges man with high treason for allegedly sending #cryptocurrency to Ukraine's armed forces 💰 #Crypto used to purchase ammunition, medical equipment, drones, & rifle scopes🚫

Source: https://t.co/KVmFMTresJ#Russia #Ukraine…

— Human & Machine (@TheHAndMChannel) June 22, 2023
Ukraine getting Crypto Assistance 
In a recent statement, the FSB Public Relations Center informed TASS that it has successfully put an end to the illicit activities of a Sovetsko-Gavansky District resident in the Khabarovsk Region. This individual has been implicated in high treason for providing financial assistance to the Ukrainian armed forces with the intention of undermining the security of the Russian Federation.
While the FSB has not disclosed the exact method it used to track the citizen's cryptocurrency transactions, it raises concerns about the importance of anonymity when conducting transactions, even in the world of crypto.
 If you want to keep your crypto transactions untraceable, there are a few steps you can take to ensure that your identity remains hidden. First and foremost, it's important to use a VPN when signing transactions. This will help to mask your IP address and make it more difficult for anyone to track your movements. However, it's worth noting that some applications, such as Infura, can still trace your IP, so it's important to be aware of this.
Latest Hacks to Remain Anonymous 
When it comes to sending and receiving crypto, it's best to use non-custodial wallets, such as Ledger's cryptocurrency hardware wallets or Trezor's two hardware wallet models. These types of wallets don't require you to provide personal information, which means that your transactions won't be tied to your identity.
If you want to remain anonymous when transferring funds, it's also important to avoid topping up non-custodial wallets via centralized cryptocurrency exchanges like Binance or Coinbase. These exchanges require users to go through a KYC (know your customer) process, which involves collecting personal data that can be shared with authorities in case of investigations. 

Post Views: 27