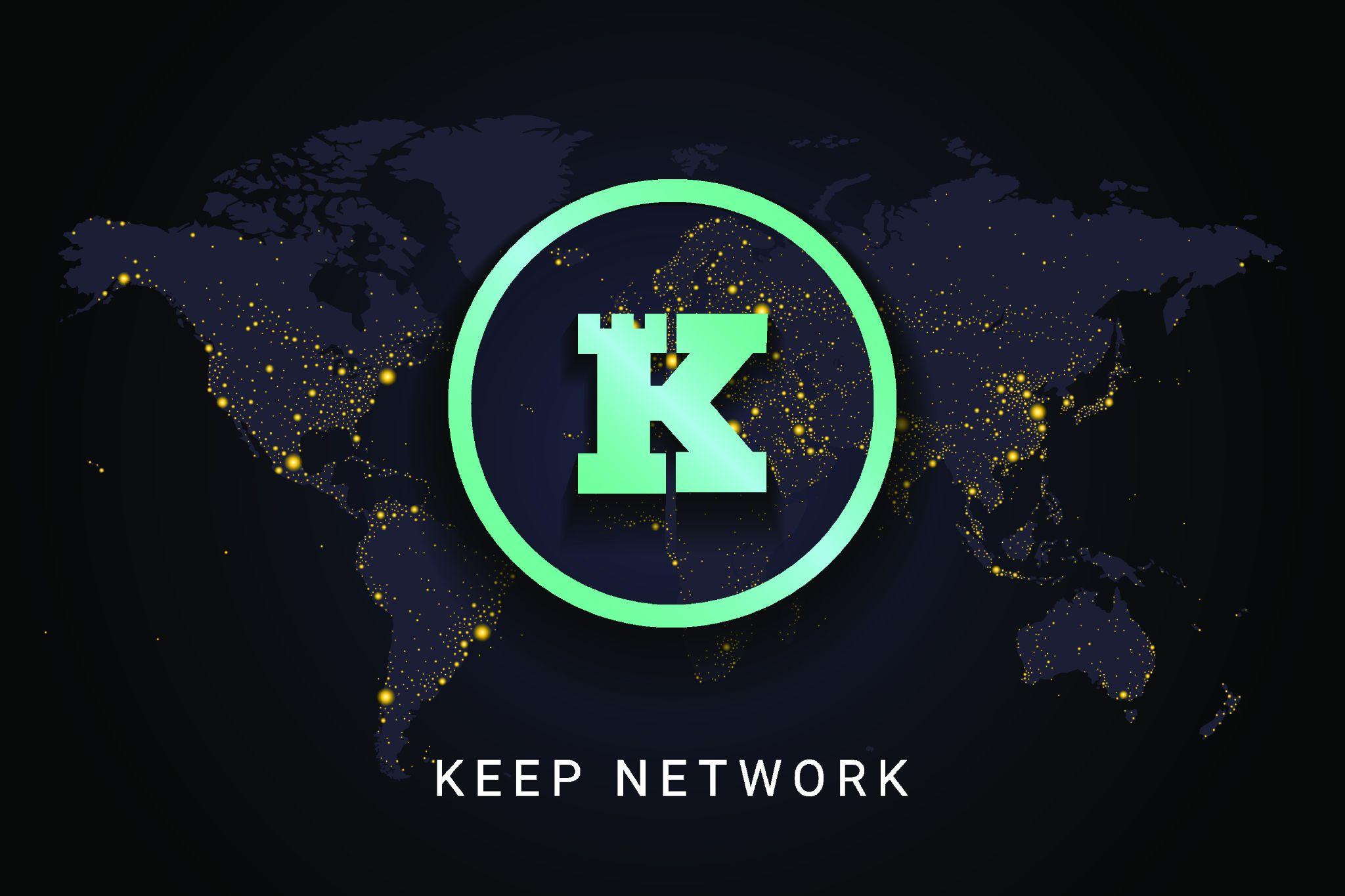 What is a KEEP Coin? How does KEEP Network work?
Read Time:
3 Minute, 42 Second
KEEP Network was founded in 2017 when the need was felt for better privacy tooling for Ethereum. A new data layer was forged, allowing blockchain-based platforms to store and access private information. The KEEP Network represents off-chain or para-chain containers for private data known as KEEPS, permitting smart contracts to communicate with private data while maintaining transparency and auditing transactions. The KEEP Network encrypts private data and secures it through multi-party computation (sMPC).
KEEP happens to be a network of computers formed to store private information from public blockchains through smart contracts. Decentralized applications (dApps), using public blockchains, are collecting users' personal data to operate. The objective of KEEP Network is to address privacy issues by storing private data out of blockchains. KEEPs represent "containers" that facilitate smart contracts to manage and use portions of the stored data from the public blockchain. These containers simultaneously maintain data privacy. KEEP providers get a share of confidential data through a random beacon protocol. Nodes, or Computers stake KEEP tokens for operating a KEEP Network and keeps providers, an economic entity in the KEEP Network, are rewarded with KEEP tokens for maintaining keeps.
KEEP coin is an Ethereum token that strengthens the KEEP Network.
An Ethereum token was the first product of the KEEP Network that is considered equivalent to 1 Bitcoin, known as tBTC.
The KEEP Network facilitates users to deposit Bitcoin and get tokenized tBTC, usable in the Ethereum ecosystem.
The KEEP Network crypto token is oracle resistant and permits tBTC to be censorship defiant.
On performing functions properly, tBTC signers get KEEP crypto tokens as a service fee.
KEEP rewards on the network using a burn model, where the number of KEEP tokens in circulation gets reduced.
KEEP coins are fixed in supply, where circulation does not exceed 1 billion coins.
The KEEP Network is Ethereum's first private computer.
It facilitates the usage of private data available on a public blockchain without compromising privacy.
KEEP Network is the only truly decentralized platform.
The KEEP Network maintains data with the highest encryption. Keep and tBTC, developed for bridging the gap between BTC and ETH, have undergone an auditing process by reputed firms in the ecosystem for security and a safe user experience.
KEEP is the privacy-focused infrastructure behind the tBTC application.
The KEEP Network collaborated with NuCypher. It became the first on-chain merger between two decentralized networks with common objectives.
KEEP price touched an all-time high of US$ 2.24 (INR 168 approximately) within a month of launch and plunged to US$ 0.65 (INR 49 approximately) on 13th January 2022.
The current price level could be an opportunity to buy on dip considering major price drivers:
Staking systems
Listing on Coinbase and Binance cryptocurrency exchanges
The tBTC app was developed to bridge the gap between BTC and ETH
A hard merger of KEEP and NuCypher became the Keanu project.
KEEP Network is undoubtedly a promising project as decentralized data storage will be a logical continuation of internet evolution.
Algorithm-based long-term price prediction for KEEP token is US$ 0.925 (INR 69 approximately) at the beginning of 2023, surging to US$ 2.13 (INR 160 approximately) in 2025.
The KEEP Network was launched to ensure the privacy and security of private data. It was formed to facilitate a secure, global and decentralized economy. The Keanu project and tBTC are noteworthy accomplishments of the KEEP Network. The KEEP coin is an Ethereum token powering the KEEP Network.
Due to its upper ceiling, the KEEP coins in circulation are limited to 1 billion (INR 100 crore). Post-launch of the KEEP coin, the price surged to an all-time high of US$ 2.24 (INR 49 approximately) and subsequently retracted to the current level of US$ 0.65 (INR 49 approximately) per token. Algorithm-based price projections limit the token price to US$ 2.13 (INR 160 approximately) by 2025. An investor could commence trading KEEP coins on ZebPay, one of the oldest cryptocurrency exchanges in India.
References