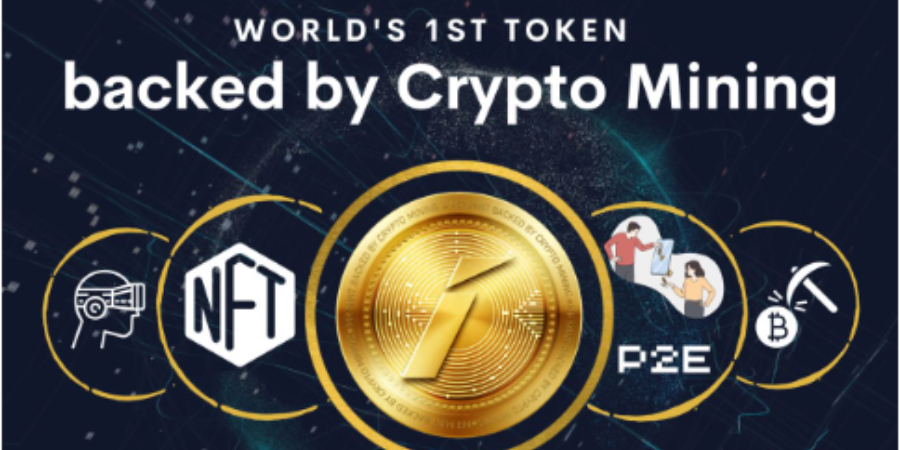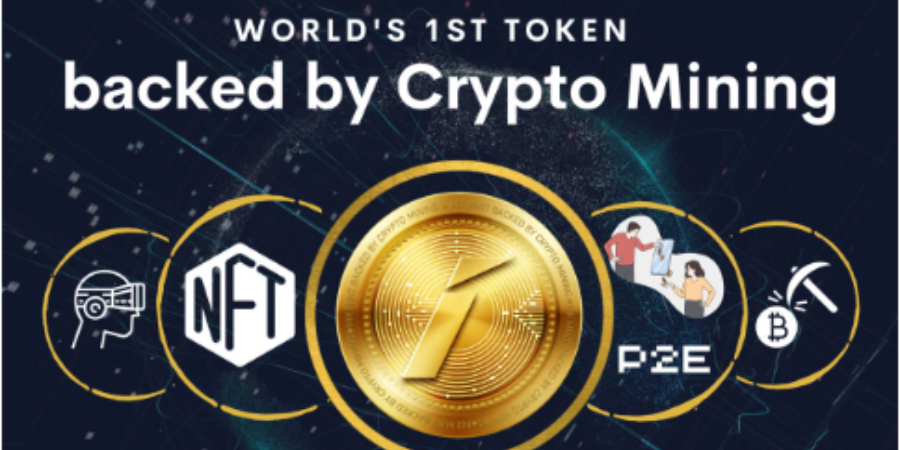 Multiple Revenue Streams make $MNT a Token of the Future
Read Time:
3 Minute, 28 Second
Following the recently announced public sale of Mr Mint's $MNT token, a lot of buzz has caught on about the project and what it is doing. The public sale that went LIVE on 1st July 2022 has seen massive sell outs of the token, and also some huge announcements by the team around NFT launches, and a P2E game. 
The first cryptocurrency project in the world supported by real-world cryptocurrency mining has announced some of its related activities and shares some of its key revenue streams. 
According to the Mr Mint website, anyone who wants to get involved in the burgeoning mining industry can do so with the $MNT token for as little as $100. This sum comes nowhere close to the upcoming incentives that will be offered to investors in the near future.
Mr Mint recently announced that it would soon include non-fungible tokens (NFTs) into its ecosystem. Instead of using the traditional ways of minting and generating, this initiative will be carried out altogether differently. The mining framework, an avatar-and-equipment-led combination, will serve as inspiration for the NFT design. Mr Mint NFTs will be produced as a result of the operation and will be connected to real-world cryptocurrency mining. 
"Mr Mint's growth is evidence of a massive acceleration in the cryptocurrency and Web3 ecosystem in totality, and the new and allied projects Mr Mint brings shows that the team is here to BUIDL.", says an APAC Promoter for Mr Mint, "it's remarkable to see the support pouring in from the community."
The Revenue Streams Announced
Cryptocurrency Mining – The project's mining operations are managed through strategic collaborations with mining partners in Australia, the UK, Iceland, and India that mine Bitcoin and other cryptocurrencies using only hydroelectric and solar power. The rewards generating from these mining farms are put back into the liquidity and market cap of the $MNT token. This results in an increased demand as the project gives the crypto world a solution to the massive challenge of liquidity.
Non-fungible Tokens – NFTs are one of the biggest plans that the project has announced. Equipment and avatar led NFTs will not only have HOLDING VALUE but also some impressive UTILITY VALUE. Development is underway and these NFTs will be released in multiple phases beginning October 2022. The project will also give early-access to lucky users who are already holders of the $MNT token before any major NFT announcements are made. 
P2E Game – NFTs will also have utility in the P2E game where users can not only flaunt their NFTs and avatars, but also use them to monetize their in-game activities. There's not much that the team has disclosed on the game, but it appears that it will be mining-inspired in many futuristic ways.
Adding, Mr Mint also is slated to launch an educational initiative called Blockchain Academy by Mr Mint in early September, which will enable users to get easy access to educational content, through its online blockchain academy portal. 
Given the team's collective levels of experience, they are able and prepared to create a top-notch, enormous, and highly functional space that enables anyone to construct relevant initiatives on top of the ecosystem, all by simply hodling the $MNT token.
Learn more about Mr Mint:
Mr Mint (MNT) is a BSC token built to make crypto-mining very easy to invest in without requiring any technical expertise, knowledge, or expensive equipment. The project collaborates with strategic crypto mining partners in Australia, the United Kingdom, Iceland, and India, who mine $BTC and other cryptocurrencies with 100% hydroelectric and solar power, focusing on sustainability and efficiency.
The team behind the Mr Mint Project has over a decade of experience in the field. They've been active miners, investors, and traders, and they have a technological background that evolved alongside the domain's rise.
Website: https://www.mrmint.io/ 
Twitter: https://twitter.com/MrMint_Official 
Telegram: https://t.me/MrMint_Community 
Medium: https://mrmintofficial.medium.com/
Discord server: https://discord.gg/VqHnXe2EJ9 
Reddit: https://www.reddit.com/r/MrMint_Official/ 
Facebook: https://www.facebook.com/officialmrmint/ 
Instagram: https://instagram.com/mrmint_official