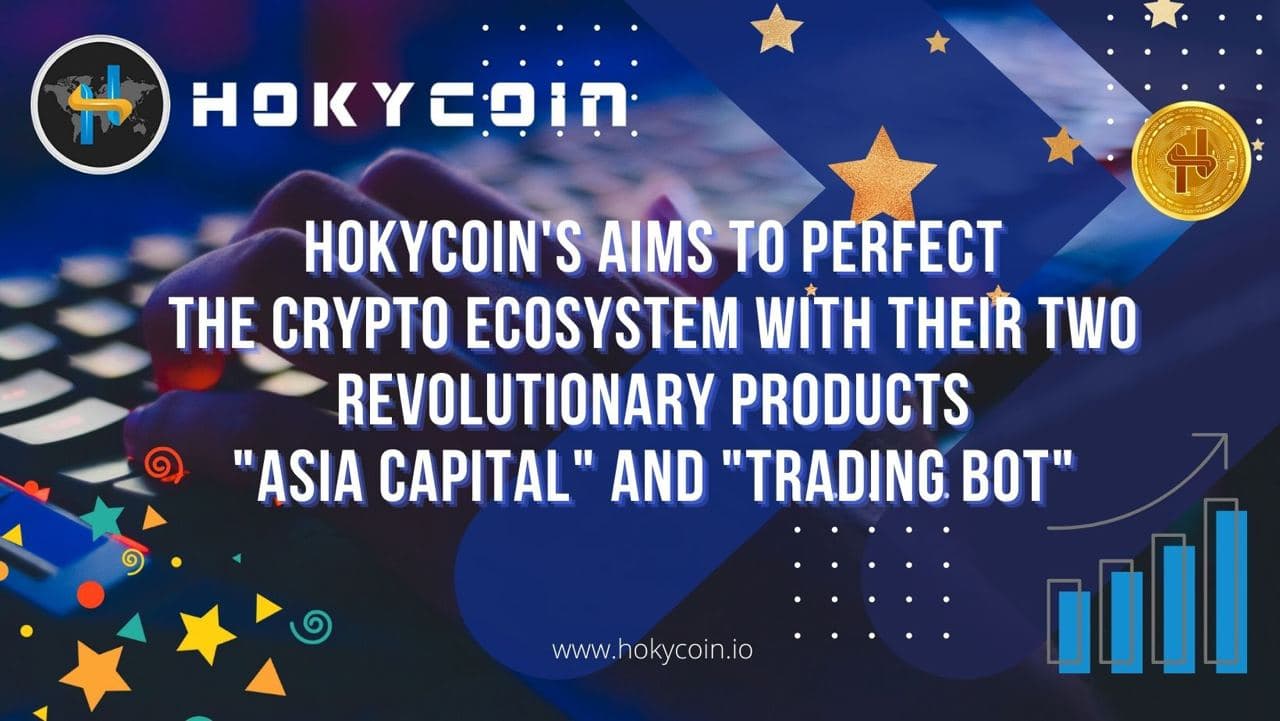 HOKYCOIN's Aims to Perfect the Crypto Ecosystem with their two Revolutionary Products "Asia Capital" and "Trading Bot"
Read Time:
1 Minute, 40 Second
10 November, 2021: The $HOKY ecosystem consists of a $HOKY wallet, $HOKY bot, $HOKY trading platform, and a finance chain. The HoKy project in short is a smart cryptocurrency wallet, trading bot, and tokenomics platform. HOKYCOIN was developed in response to the challenge of the global cryptocurrency trading market.
The company's mission is to disrupt the traditional financial market and build an ecosystem that will offer greater access to financial services for the emerging markets while providing diversified investment opportunities to retail investors around the world.
HOKYCOIN is a Cryptocurrency BEP20 token built within the Binance Smart Chain ecosystem. This enables the Hokycoin team to provide the most secure, fast, and fluid transaction experience in the crypto space. The $HOKY coin is a decentralized cryptocurrency, which means it does not belong to any country or government. It can be used as a payment method for goods and services without any third party's interference.
The network is a decentralized, self-regulating platform that aims to enable efficient exchange of value across blockchains as well as a platform for tokenized blockchain assets. 
Asia capital project is a professional digital asset management project for everyone. This is a smart cryptocurrency wallet and trading investment application. You can make a deposit and achieve the profit from Cryptocurrency easily.
Hokycoin is a new cryptocurrency with an innovative deflation mechanism to control the supply of $HOKY. $HOKY has no inflation tax. It is one of the first cryptocurrencies that have the potential to grow in value without ever experiencing deflation.
HOKYCOIN is rolling out the next-generation project which has a smart automation crypto trading bot that will revolutionize the way you look at crypto-assets. Trading Bot service for digital assets that will trade automatically by robot.
Hokycoin is truly a global project, represented by enthusiasts all over the world and HOKYCOIN has the potential to become the most favorable payment system for customers around the world, making routine payments more efficient and economical.
For more details please visit here